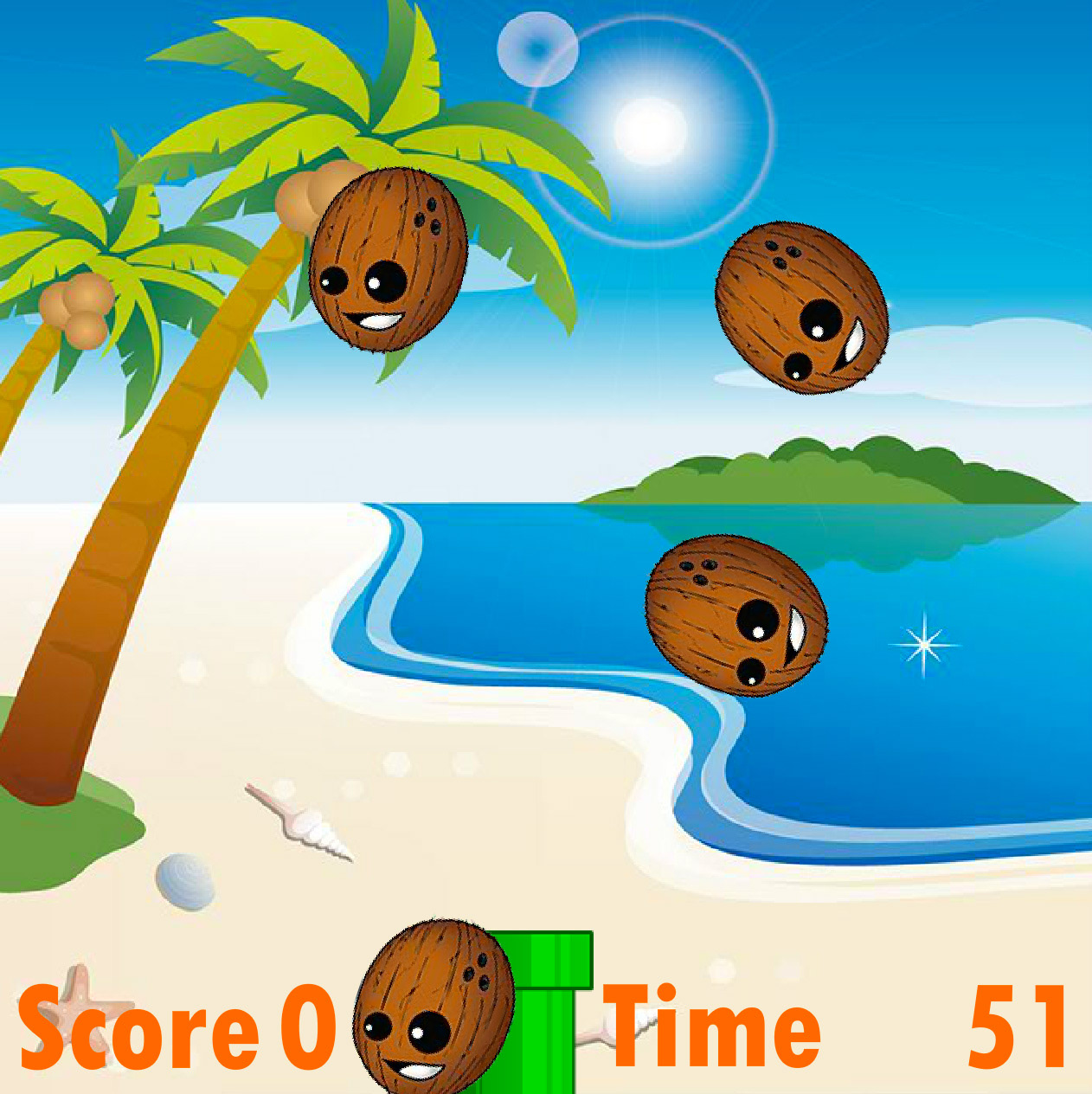 As part of my BTEC Extended Diploma in IT I was given the task to create a game using Adobe Flash. I created "CoconutCrush". For this project I worked with ActionScript 3 and a variety of tools in the Flash software.
In this game the user controls a pipe-shaped object by pressing the left and right arrow keys, to shoot bullets from the pipe the user presses the space key. Coconuts begin to fall when the game starts and the aim is to shoot the coconuts with the bullets from the pipe.
For every coconut that is hit by a bullet the score will be raised by 100 points. There is a countdown timer, so users must attempt to achieve the highest score possible in the 60 seconds provided.When the timer reacher 0 seconds left, the game is over. You may click the text that appears on the screen to play again.